Product Name: Fingerprint Time Attendance.
Model : DH-699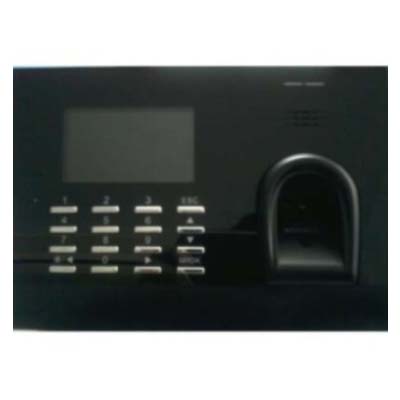 Introduction:
World leading Just touch fingerprint algorithm with super-fast fingerprint verification speed. It is a portable standalone device with capacity of 1000 fingerprints and 100,000 attendance records. It supports records output without connecting to PC, and real-time uploading records. It has communications of RS232/485,TCP/IP & USB. Fingerprint verification with high dependability and accuracy, it is a good option for enterprise, office, factory, bank, restaurant etc.
Benefits &Features:
* World-Known Brand UDOHOW, large LCD
* SM-621 optical sensor, scratch-resistant, durable, blue background light
* World leading Just touch fingerprint algorithm, self-adjust fingerprint image readings
* LINUX operating system
* Fingerprint capacity: 1,000, record capacity: 100,000
* Support RS232/485, TCP/IP, USB communication
* Support real-time records collection
* Wall mounted unique self-lock design
* Working humidity - -20%-+90%(no dew)
* Size - 195mm×150mm×34mm
* Color - Black.